Jeep Hurricane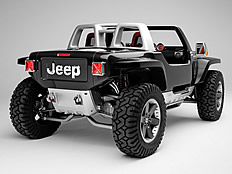 There has been a lot of hype about the Jeep Hurricane. Is it simply a concept? Or will this vehicle soon become available? Honestly, we do not know at this point. We have gathered information about this vehicle and posted on our web site. Please browse through the links and as we find out more information, we will definitely add the information to our web site. As you read through the pages, you will definitely pick up right away that the Jeep Hurricane is unique in many ways. Some have awesome body kits. It is difficult, if not impossible, to compare the Hurricane to the Wrangler, Cherokee, Commander, or any other Jeep ever manufactured. It will definitely make Jeep History.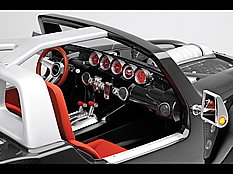 This vehicle will be equipped with two 5.7 litre HEMI engines, pumping out 670 horsepower with 740 pounds of foot torque. This monster could probably pull a tree out of the ground without much effort. In addition to raw power, it is rated to go from 0-60 in under 5 seconds. It is not often your "off road" vehicle could smoke a mustang, and come close to giving a corvette a run for its money.
All content Copyright© 2006-2011 Jeep-Hurricane.com

Not affiliated with DaimlerChrysler.
privacy policy